International groupage lines



Shopping centers delivery
We provide services to countries from the EU and the Middle East through 28 groupage lines. At least twice a week there are trucks from these countries on a direct course to Bulgaria and the other way back.
Act-Logistics' main activity is the transportation of groupage shipments from 1 kilogram to complete trucks both in local and international markets.
Our large volumes guarantee you regular departures to and from Europe and the Middle East. We ensure deadlines are met or shortened by assigning a pair of drivers, while following all legislations.
Our vehicles are specifically equipped and suited to meet the requirements of your products such as the transport of clothing on hangers, temperature-controlled goods, hazardous materials or dedicated and express vehicles.
We provide you with a door-to-door service thanks to our and our partner's networks.
Our team of expert listens and respond to your requests with solutions tailored to your needs.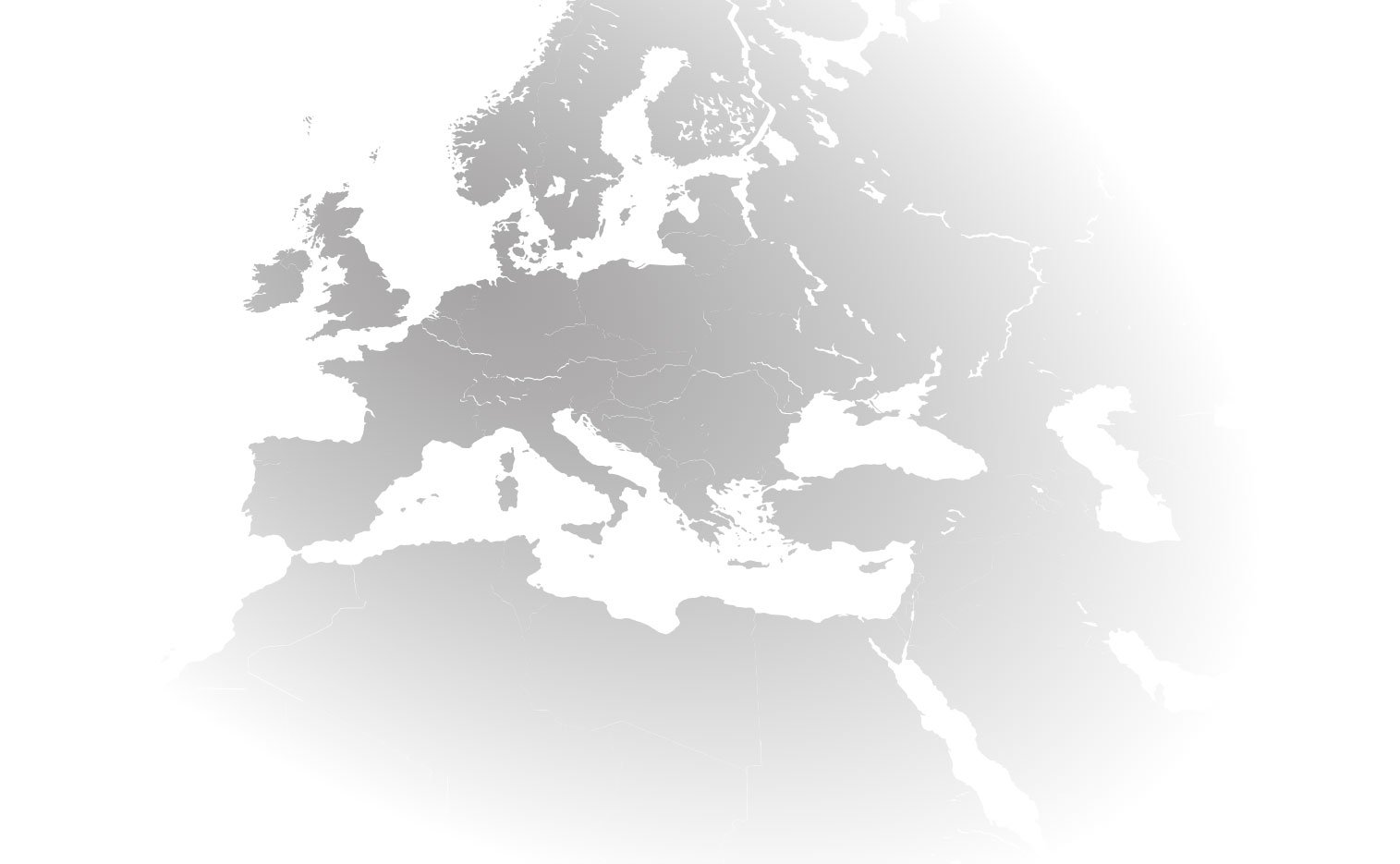 TIRANE
(ALBANIA)

Departure:
Wednesday, Thursday and Friday
Transit time 48/72h
Custom clearance
Domestic
ADR
GOH

PORTO P40 Lisbon
(PORTUGAL)
Departure:
Friday
Transit time 96/120h Express
Warehousing – 2500 m2
Domestic
ADR
GOH

TANGIER MA
(MAROCCO)
Departure:
Thursday, Friday and Saturday
Transit time 96/120h Express
Warehousing – 3000 m2
Customs clearance
Domestic
ADR
GOH

PORTO P40
(PORTUGAL)
Departure:
Friday
Transit time 96/120h Express
Warehousing – 5200 m2
Domestic
ADR
GOH

MOUSCRON BE77
(BELGIUM)
Departure:
Wednesday and Friday
Transit time 72/96h Express
Domestic
ADR
GOH

LILLE FR59
(FRANCE)

Departure:
Wednesday, Thursday and Friday
Transit time 72/96h Express
Warehousing – 2500 m2
Domestic
ADR
GOH

LYON FR69
(FRANCE)

Departure:
Wednesday,Thursday and Friday
Transit time 72/96h Express
Warehousing – 2100 m2
Domestic
ADR
GOH

MILAN IT59
(ITALY)
Departure:
Wednesday and Friday
Transit time 48/96h Express
Domestic
ADR
GOH

CARPI IT41
(ITALY)

Departure:
Wednesday and Friday
Transit time 48/96h Express
Domestic
ADR
GOH

MILAN IT20
(ITALY)

Departure:
Wednesday and Friday
Transit time 48/96h Express
Domestic
ADR
GOH

NICE FR06
(FRANCE)

Departure:
Friday
Transit time 72/96h Express
Domestic
ADR
GOH

MUNICH DE85
(GERMANY)

Departure:
Wednesday, Thursday and Friday
Transit time 72/96h Express
Warehousing – 3500 m2
Domestic
ADR
GOH

MULHOUSE FR68
(FRANCE)

Departures:
Friday
Transit time 72/96h Express
Warehousing – 3000m2
Domestic
ADR
GOH

BREDA NL48
(NETHERLANDS)

Departure:
Friday
Transit time 72/96h Express
Domestic
ADR
GOH

ISTANBUL ASIA TR34
(SAMANDIRA – TURKEY)
Departure:
Friday and Saturday
Transit time 24/48h
Warehousing – 8 000 m2
Customs clearance
Domestic
ADR
GOH

BURSA TR16
(TURKEY)

Departure:
Thursday-Friday
Transit time 48/72h Express
Warehousing – 8 000 m2
Customs clearance
Domestic
ADR
GOH

IZMIR TR35
(TURKEY)

Departure:
Thursday- Friday
Transit time 48/72h
Warehousing – 8 000 m2
Customs clearance
Domestic
ADR
GOH

ATHENS GR51
(GREECE)
Departure:
Thursday and Friday
Transit time 24/48h
Domestic
ADR

THESSALONIKI GR54
(GREECE)

Departure:
Thursday and Friday
Transit time 24/48h
Domestic
ADR

STIP MK92
(MACEDONIA)

Departure:
Wednesday, Thursday and Friday
Transit time 24/48h Express
Warehousing – 2000 m2
Custom clearance
Domestic
ADR
GOH

BELGRADE SCG11
(SERBIA)

Departure:
Thursday and Friday
Transit time 24/48h
Custom clearance
Domestic
ADR
GOH

CHISINAU MD20
(MOLDOVA)

Departure:
Wensday and Thursday
Transit time 48/72h
Customs clearance
Domestic
ADR
GOH

TEHERAN
(IRAN)

Departure:
Thursday and Friday
Transit time 120h
Customs clearance
ADR

EREVAN
(ARMENIA)

Departure:
Thursday and Friday
Transit time 144h
ADR

T'BILISI
(GEORGIA)

Departure:
Thursday and Friday
Transit time 144h
ADR

ROMAN RO61
(ROMANIA)

Departure:
Wednesday and Thursday
Transit time 48/72h
Warehousing – 2000 m2
Domestic
ADR
GOH

SOFIA CA
(BULGARIA)

Departure:
from Monday to Friday
Transit time 24/48h
Warehousing – 8 000 m2
Customs clearance
Domestic
ADR
GOH

ISTANBUL EUROPE TR34
(HADIMKOY – TURKEY)
Departure:
Wednesday – Thursday
Friday – Saturday
Transit time 24/48h
Warehousing – 32 000 m2
Customs clearance
Domestic
ADR
GOH

VARNA B
(BULGARIA)

Departure:
from Monday to Friday
Transit time 24/48h
Warehousing – 8000 m2
Customs clearance
Domestic
ADR
GOH

RUSE R
(BULGARIA)

Departure:
from Monday to Friday
Transit time 24/48h
Warehousing – 8 000 m2
Customs clearance
Domestic
ADR
GOH

BUCHAREST RO07
(ROMANIA)
Departure:
From Monday to Friday
Transit time 24/48h
Warehousing – 35 000 m2
Domestic
ADR
GOH

SIBIU RO55
(ROMANIA)

Departure:
Wednesday and Thursday
Transit time 48/72h
Warehousing – 1000 m2
Domestic
ADR
GOH

ORADEA RO41
(ROMANIA)

Departure:
Wednesday and Friday
Transit time 48/72h
Warehousing – 3000 m2
Domestic
ADR
GOH

BUDAPEST H1
(HUNGARY)

Departure:
Thursday and Friday
Transit time 48/72h
Warehousing – 2000 m2
Domestic
ADR
GOH

LODZ PL90
(POLAND)

Departure:
Thursday and Friday
Transit time 48/72h
Domestic
ADR
GOH

LILLE FR59
(FRANCE)
Departure:
Wednesday, Thursday and Friday
Transit time 72/96h Express
Warehousing – 2500 m2
Domestic
ADR
GOH

VIENNA A1
(AUSTRIA)

Departure:
Wednesday, Thursday and Friday
Transit time 72/96h Express
Warehousing – 3500 m2
Domestic
ADR
GOH

OSNABRUCK DE49
(GERMANY)
Departure:
Wednesday- Thursday – Friday
Transit time 72/96h Express
Warehousing – 9500 m2
Domestic
ADR
GOH

PARIS FR91
(FRANCE)

Departure:
Wednesday, Thursday and Friday
Transit time 72/96h Express
Warehousing – 3000 m2
Domestic
ADR
GOH

LONDON GB
(ENGLAND)

Departure:
Wednesday and Friday
Transit time 96/120h Express
Warhousing – 3000 m2
Customs clearance
Domestic
ADR
GOH

BIRMINGHAM GB
(ENGLAND)

Departure:
Thursday
Transit time 96/120h Express
Warehousing – 3000 m2
Customs clearance
Domestic
ADR
GOH

NIORT FR79
(FRANCE)
Departure:
Friday
Transit time 72/96h Express
Domestic
ADR
GOH

BARCELONA SP08
(SPAIN)

Departure:
Wednesday, Thursday and Friday
Transit time 72/96h Express
Warehousing – 3500 m2
Domestic
ADR
GOH

TUNIS TN
(TUNISIА)

Departure:
Wednesday,Friday and Saturday
Transit time 192h
Warehousing -1500 m2
Customs clearance
Domestic
ADR
GOH

VALENCIA SP46
(SPAIN)

Departure:
Friday
Transit time 96/120h Express
Domestic
ADR
GOH

MADRID SP28
(SPAIN)

Departure:
Friday
Transit time 96/120h Express
Domestic
ADR
GOH

CASABLANCA MA
(MAROCCO)
Departure:
Thursday, Friday and Saturday
Transit time 192h Express
Warehousing – 1500 m2
Customs clearance
Domestic
ADR
GOH
Regular groupage lines
Country
Hub
Departure
Transit time
France*
LILLE FR59
every Friday
4-5 days
PARIS FR95
every Friday
4-5 days
LYON FR69
every Friday
4-5 days
MULHOUSE FR67
every Friday
4-5 days
NIORT FR79
every Friday
7-8 days
MARSEILLE FR13
every Friday
5-6 days
Belgium
MOUSCRON
every Friday
4-5 days
The Netherlands
VENLO
every Friday
4-5 days
Germany
OSNABRUK
every Tuesday and Friday
4-5 days
MUNCHEN
every Tuesday and Friday
4-5 days
UK
LONDON
every Friday
5-6 days
Italy
CARPI IT 41
every Friday
3-4 days
VARESE IT21
every Friday
3-4 days
PRATO IT 59
every Friday
3-4 days
Romania
BUCAREST
every Tuesday, Wednesday and Friday
2-3 days
Greece
ATHENS
every Tuesday and Friday
2-3 days
THESSALONIKI
every Tuesday, Wednesday and Friday
2-3 days
Turkey*
ISTANBUL
every Friday
2-3 days
BURSA
every Friday
2-3 days
IZMIR
every Friday
2-3 days
Serbia
BELGRADE
every Friday
2-3 days
Macedonia
SKOPJE
every Friday
2-3 days
Czeck Republic
PRAHA
every Friday
3-4 days
Poland
WARSAW
every Friday
3-4 days
Hungary
BUDAPEST
every Friday
3-4 days
Spain
BARCELONA
every Friday
6-7 days
Portugal
LISBOA
every Friday
8-10 days
Morocco
CASABLANCA
every Friday
10-14 days
Tunisia
TUNIS
every Friday
10-14 days
Iran
TEHERAN
every Friday
10-14 days