Act Logistics provides transport and logistics services.
Specialized in groupage services to and from Europe and the Middle East, the company also offers storage and order preparation.
Our employees are flexible, innovative and always ready to offer transport and logistics services according to the customer needs and requirements.
Teamwork, speed, commitment, individualistic approach, high quality and safety are the key responsibilities our colleagues share during their daily duties.
Thanks to its strategical warehouse locations, Act- Logistic offers appropriate logistical solutions for every business.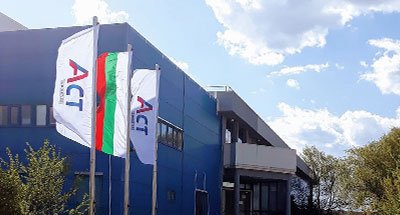 Act Logistic is a company of professionals who treat each other like family and are fully committed to their work. Our calling is to provide you with the best services; our desire – to help you create value.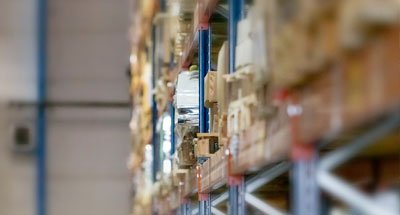 In Sofia, Varna and Ruse Act-Logistics has the necessary equipment for an inventory management. On all three of these sites there are also spaces dedicated to bonded-warehousing.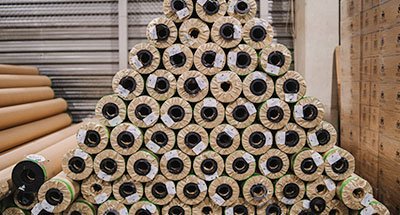 Act-Logistics has an information system for fast, easy and secure data transfer. We have experience forming automated solutions for data exchange with our clients and partners.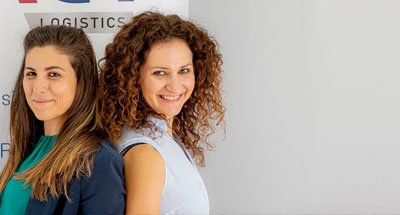 We speak your language: Bulgarian, English, German, French, Italian, Romanian, Greek and Turkish.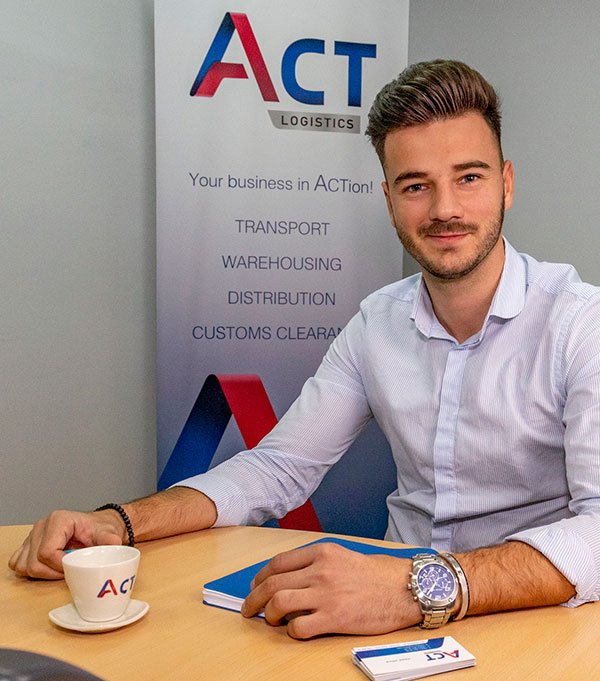 Our mission
Act-logistics is a leader in transport and logistics in Bulgaria because we are focused on the customer experience. We listen and understand the needs of your business and provide service with a smile.
We bring our customers the advantage of transforming their fixed costs into flexible ones by offering a vast range of transport and logistic solutions.
We continuously improve the quality of our services, by providing a responsible and proactive attitude towards the goal of a long-term and professional partnership with customers and partners.
We invest in the training of our employees as well as in innovative solutions to secure our successful operations and to ensure the lucrative development of our customers.
Honesty
We are honest, open and direct in our dealings with the customers, partners and suppliers. This allows everyone to work towards our common goals.
Professionalism
We make regular investments for the training of our teams to continually improve their qualifications. We have created and adhere to a behavioral "Code of Conduct", thanks to which we provide high quality service. Our teamwork is the base of the 4PL service, which we provide.
Innovation
We think for the future by developing and adapting information and transport solutions for the market's requirements now and for the future. Thanks to our innovation policy, we successfully adapt to the expectations of different sectors.
Responsibility
Our teams are organized and proactive towards the assigned tasks. This allows us to implement new processes and practices, to avoid the occurrence of errors and improve the quality of our services towards both the customers and the suppliers.
Humane
We believe in the people, respect the differences. We thank each other for every small gesture, positive thinking or for a smile and solidarity. Helping one another in difficult times is also an important part of our workflow
Stability
Over the years, we have established a stable and sustainable organization thanks to the full reinvestment of profits in the company's business. The loyalty of our clients and partners is the solid foundation on which we continue to build the future.
Flexibility
We offer a variety of solutions for every case. We are always seeking out new ones that will be even more beneficial to our clients and partners. This allows us to meet their needs in all kinds of circumstances.
Satisfaction
Treating each other well allowed the workflow's atmosphere in the company to be built upon honesty, solidarity and responsibility. Atmosphere, thanks to which we are left satisfied seeing the fruits of our labor.
Ethics
Act Logistics follows all the ethical norms and laws, working legally since day one, encourage respect between its employees and implementing good practices. All this place us on honorable position in the logistics sector on the Bulgarian market.
Quality
We pay particular attention to the quality of services and the complete follow through of our commitments. We take care of the integrity of the entrusted goods and the image of our customers that we represent.

This standard is based on a number of quality management principles, including strong customer focus, motivation and commitment from management, process approach and continuous improvement.

AEO: quality standard for customs processes taking into account the safety and security of goods and information flows.

Bulgarian Association for Freight Forwarding, Transport and Logistics

CCI France: French-Bulgarian Chamber of Commerce

Camera di Commercio: Italian-Bulgarian Chamber of Commerce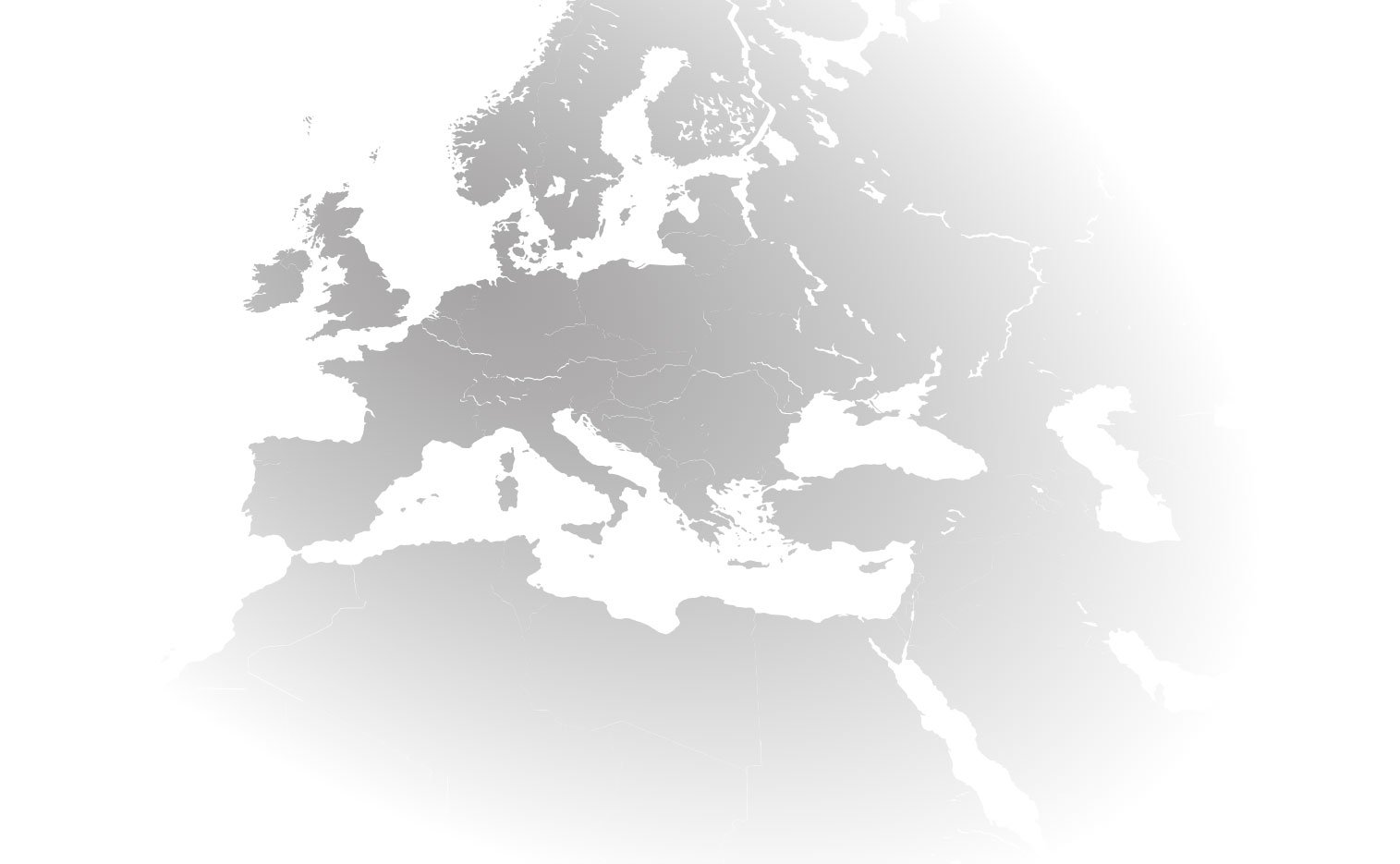 TIRANE
(ALBANIA)

Departure:
Wednesday, Thursday and Friday
Transit time 48/72h
Custom clearance
Domestic
ADR
GOH

PORTO P40 Lisbon
(PORTUGAL)
Departure:
Friday
Transit time 96/120h Express
Warehousing – 2500 m2
Domestic
ADR
GOH

PORTO P40
(PORTUGAL)
Departure:
Friday
Transit time 96/120h Express
Warehousing – 5200 m2
Domestic
ADR
GOH

TANGIER MA
(MAROCCO)
Departure:
Thursday, Friday and Saturday
Transit time 96/120h Express
Warehousing – 3000 m2
Customs clearance
Domestic
ADR
GOH

MOUSCRON BE77
(BELGIUM)
Departure:
Wednesday and Friday
Transit time 72/96h Express
Domestic
ADR
GOH

LILLE FR59
(FRANCE)

Departure:
Wednesday, Thursday and Friday
Transit time 72/96h Express
Warehousing – 2500 m2
Domestic
ADR
GOH

LYON FR69
(FRANCE)

Departure:
Wednesday,Thursday and Friday
Transit time 72/96h Express
Warehousing – 2100 m2
Domestic
ADR
GOH

MILAN IT59
(ITALY)
Departure:
Wednesday and Friday
Transit time 48/96h Express
Domestic
ADR
GOH

CARPI IT41
(ITALY)

Departure:
Wednesday and Friday
Transit time 48/96h Express
Domestic
ADR
GOH

MILAN IT20
(ITALY)

Departure:
Wednesday and Friday
Transit time 48/96h Express
Domestic
ADR
GOH

NICE FR06
(FRANCE)

Departure:
Friday
Transit time 72/96h Express
Domestic
ADR
GOH

MUNICH DE85
(GERMANY)

Departure:
Wednesday, Thursday and Friday
Transit time 72/96h Express
Warehousing – 3500 m2
Domestic
ADR
GOH

MULHOUSE FR68
(FRANCE)

Departures:
Friday
Transit time 72/96h Express
Warehousing – 3000m2
Domestic
ADR
GOH

BREDA NL48
(NETHERLANDS)

Departure:
Friday
Transit time 72/96h Express
Domestic
ADR
GOH

ISTANBUL ASIA TR34
(SAMANDIRA – TURKEY)
Departure:
Friday and Saturday
Transit time 24/48h
Warehousing – 8 000 m2
Customs clearance
Domestic
ADR
GOH

BURSA TR16
(TURKEY)

Departure:
Thursday-Friday
Transit time 48/72h Express
Warehousing – 8 000 m2
Customs clearance
Domestic
ADR
GOH

IZMIR TR35
(TURKEY)

Departure:
Thursday- Friday
Transit time 48/72h
Warehousing – 8 000 m2
Customs clearance
Domestic
ADR
GOH

ATHENS GR51
(GREECE)
Departure:
Thursday and Friday
Transit time 24/48h
Domestic
ADR

THESSALONIKI GR54
(GREECE)

Departure:
Thursday and Friday
Transit time 24/48h
Domestic
ADR

STIP MK92
(MACEDONIA)

Departure:
Wednesday, Thursday and Friday
Transit time 24/48h Express
Warehousing – 2000 m2
Custom clearance
Domestic
ADR
GOH

BELGRADE SCG11
(SERBIA)

Departure:
Thursday and Friday
Transit time 24/48h
Custom clearance
Domestic
ADR
GOH

CHISINAU MD20
(MOLDOVA)

Departure:
Wensday and Thursday
Transit time 48/72h
Customs clearance
Domestic
ADR
GOH

TEHERAN
(IRAN)

Departure:
Thursday and Friday
Transit time 120h
Customs clearance
ADR

EREVAN
(ARMENIA)

Departure:
Thursday and Friday
Transit time 144h
ADR

T'BILISI
(GEORGIA)

Departure:
Thursday and Friday
Transit time 144h
ADR

ROMAN RO61
(ROMANIA)

Departure:
Wednesday and Thursday
Transit time 48/72h
Warehousing – 2000 m2
Domestic
ADR
GOH

SOFIA CA
(BULGARIA)

Departure:
from Monday to Friday
Transit time 24/48h
Warehousing – 8 000 m2
Customs clearance
Domestic
ADR
GOH

ISTANBUL EUROPE TR34
(HADIMKOY – TURKEY)
Departure:
Wednesday – Thursday
Friday – Saturday
Transit time 24/48h
Warehousing – 32 000 m2
Customs clearance
Domestic
ADR
GOH

VARNA B
(BULGARIA)

Departure:
from Monday to Friday
Transit time 24/48h
Warehousing – 8000 m2
Customs clearance
Domestic
ADR
GOH

RUSE R
(BULGARIA)

Departure:
from Monday to Friday
Transit time 24/48h
Warehousing – 8 000 m2
Customs clearance
Domestic
ADR
GOH

BUCHAREST RO07
(ROMANIA)
Departure:
From Monday to Friday
Transit time 24/48h
Warehousing – 35 000 m2
Domestic
ADR
GOH

SIBIU RO55
(ROMANIA)

Departure:
Wednesday and Thursday
Transit time 48/72h
Warehousing – 1000 m2
Domestic
ADR
GOH

ORADEA RO41
(ROMANIA)

Departure:
Wednesday and Friday
Transit time 48/72h
Warehousing – 3000 m2
Domestic
ADR
GOH

BUDAPEST H1
(HUNGARY)

Departure:
Thursday and Friday
Transit time 48/72h
Warehousing – 2000 m2
Domestic
ADR
GOH

LODZ PL90
(POLAND)

Departure:
Thursday and Friday
Transit time 48/72h
Domestic
ADR
GOH

LILLE FR59
(FRANCE)
Departure:
Wednesday, Thursday and Friday
Transit time 72/96h Express
Warehousing – 2500 m2
Domestic
ADR
GOH

VIENNA A1
(AUSTRIA)

Departure:
Wednesday, Thursday and Friday
Transit time 72/96h Express
Warehousing – 3500 m2
Domestic
ADR
GOH

OSNABRUCK DE49
(GERMANY)
Departure:
Wednesday- Thursday – Friday
Transit time 72/96h Express
Warehousing – 9500 m2
Domestic
ADR
GOH

PARIS FR91
(FRANCE)

Departure:
Wednesday, Thursday and Friday
Transit time 72/96h Express
Warehousing – 3000 m2
Domestic
ADR
GOH

LONDON GB
(ENGLAND)

Departure:
Wednesday and Friday
Transit time 96/120h Express
Warhousing – 3000 m2
Customs clearance
Domestic
ADR
GOH

BIRMINGHAM GB
(ENGLAND)

Departure:
Thursday
Transit time 96/120h Express
Warehousing – 3000 m2
Customs clearance
Domestic
ADR
GOH

NIORT FR79
(FRANCE)
Departure:
Friday
Transit time 72/96h Express
Domestic
ADR
GOH

BARCELONA SP08
(SPAIN)

Departure:
Wednesday, Thursday and Friday
Transit time 72/96h Express
Warehousing – 3500 m2
Domestic
ADR
GOH

TUNIS TN
(TUNISIА)

Departure:
Wednesday,Friday and Saturday
Transit time 192h
Warehousing -1500 m2
Customs clearance
Domestic
ADR
GOH

VALENCIA SP46
(SPAIN)

Departure:
Friday
Transit time 96/120h Express
Domestic
ADR
GOH

MADRID SP28
(SPAIN)

Departure:
Friday
Transit time 96/120h Express
Domestic
ADR
GOH

CASABLANCA MA
(MAROCCO)
Departure:
Thursday, Friday and Saturday
Transit time 192h Express
Warehousing – 1500 m2
Customs clearance
Domestic
ADR
GOH
2004
Launch of groupage transport activity to and from France and Turkey
2005
Founding of the company's first warehouse in Sofia – 1000 m2
2006
Founding of office in Ruse
2007
Expansion of the warehouse in Sofia to 3000m2
2008
Founding of a warehouse in Ruse – 800m2
2009
Establishment of the Customs department and a bonded warehouse in Sofia
2010
Founding of office in Varna
2011
Founding of a warehouse in Varna – 1000m2
2012
ISO 9001:2008 certification
2013
New warehouse in Sofia – 3800m2
2014
Temporary warehouse in Varna
2015
New logistical center in Ruse – 2400m2
2016
AEO /Authorized economic operator / Certification
Launch of transport activity to the Middle East
2017
Full member of an air / sea transport network
2018
Expansion of the logistics center in Sofia to 5400 m2